Genuinely, the work that local heroes in Durham like Nikki Dravers has done, in setting up a business (Re-f-use) to recycle food that was going to be wasted is amazing. Challenging the mindset of Durham restaurants and supermarkets through grassroots publicity and awareness raising is truly excellent. Its a gradual mood that is becoming more and more prominent, this nation is wasting food by the truck load, even tonight the Guardian ran this piece suggesting that the equivalent of 113m meals is wasted by Tesco per year alone.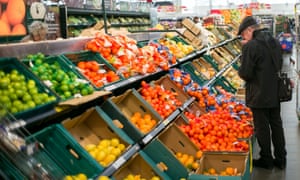 Its an issue that, given most of us have dabbled with food porn on Bake off, left 1/2 a pizza in a restaurant, or have chucked away out of date yoghurts, we can all relate to, and should do something about.
But what about the wasted talent in this country?
Only last week I was in a town in the north of England and a school teachers said to me that they have lots of young people who have leadership skills, but no where to express them. And thats just the young people who are in the school. That is tragic.
Every week on the streets of Durham, or from the reflections of staff members, we as youth workers are faced with the crude reality that in one community alone swathes of unrealised talent, gifts and skills of young people will be left dormant. For, in many cases their lives cope in survival mode. Surviving home, surviving school, surviving bullying, surviving responsibility, surviving gossip. Not thriving, but having to be strong to survive, not growing and learning and creativity, music, arts or sports – but coping.
The wasted talent, gifts and abilities in this country should make the headlines, not just the wasted food, but that young people have not been able to flourish in their communities to something like what they could be more capable of given opportunities afforded to others. These are the young people who will get left further behind. Left behind unfulfilled. Creativity wasted.
Today, sadly Bob Holman died, at the end of 'Kids at the door' in which he reflected on the progress of many of the young poeple whom were encountered during his time at the southdown project in Bath, he said this of a young person , Daniel, who sadly ended up in Prison; ' Daniels life has been characterised by unhappy personal relationships, by drug abuse and violence. Daniel is as valuable as anyone else. God has a special concern for those who lacked privileges and luxuries. The project was right to give of itself to Daniel, not because it would chalk up success, but that he was a valuable young person who needed adults who could offer him the guidance and the affection which is found in a resourceful friendship' (kids at the door, revisited, 2000)
Today (Aug 1st, 2016) a report is announced that it costs the UK economy £78 billion, for issues and consequences of poverty. Yet wasting food became an issue a few weeks ago, its never about the wasted talent of young people due to poverty, but the cost of it to the economy.
The gauntlet has been laid down to the multi nationals on food waste, the movement to reduce this is gathering momentum quick. The wasted talent, gifts and abilities of young people is too hidden, too hard to find, too difficult to harness. Bananas in tescos are far easier.
Not to mention plastics in the ocean. And I am all for reducing waste, reducing pollution please please do not mishear me. But animal charities get 4-5x more donations than people based charities. If David attenbrough did a documentary about young people instead of oceans..?
As youth workers, despite the temptations to do otherwise, nurturing and encouraging the gifts, talents and skills that young people have driven on by helping young people flourish and have life in fullness has got to be and continues to be a main priority. Someone to encourage a young person, to identify their possibility, someone to dare to dream with a young person. Someone to interject hope into their lives.
"There is no change without dream, as there is no dream without hope" Freire