I've taken an evening off studying, writing, emailing and thinking to watch the highly acclaimed I Daniel Blake.  I kind of had to. for one it's showing for a few days in Hartlepool and though it's great to go up to Newcastle to watch decent films (the Hartlepool vue cinema only has 8 screens usually full of blockbuster fodder) tonight it was showing in Hartlepool.
In Hartlepool. a place from where some of the extras in the film are from.
A place where last year over 4 tonnes of food were donated from their food bank. Where it would be odd to not have someone in any of the churches who hadn't suffered from unemployment, or be sanctioned.
In a way Hartlepool doesnt need I Daniel Blake. Sadly it embodies it.
I wrote the above before the movie.
Even before the film started the trailer to 'A United Kindom' was emotional enough.
From about 5 minutes into I Daniel Blake I am holding back the anger, the tears, the horror.
It is easy to cry at this film if you have children, or an uncle. It is easy to cry at this film if you hate injustice. Its easy to cry if you see beauty in brokenness. Its easy to cry at this movie if you value humanity and what it means to respect people. It is easy to cry if you value community building each other up even if the system seeks to destroy, manipulate and isolate. I did at all of it.
There were only 18 people in the showing. There were sniffles from all angles behind me.
The film doesnt avoid the reality of unemployment, of indignity, of the system that decries how things should be – when people dont fit into systems and the systems dont make sense in themselves.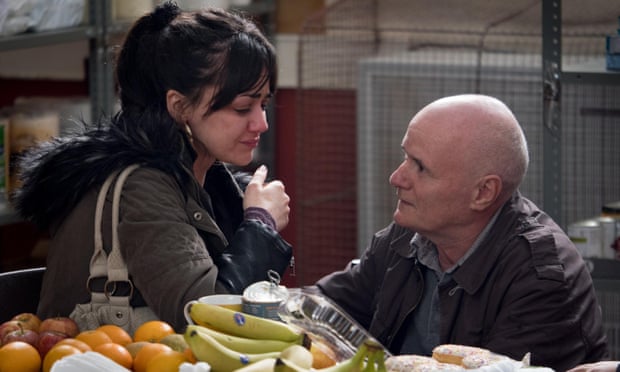 Its easy to just get upset about this movie, yet the film is yet hopeful too. Hopeful that people create community and help each other – yes there are those who take advantage, but there are those who can do good, who listen to people, and hope for something better for their families despite the system.
The film was shot in the North East, it is impeccably acted, it is beautifully played. It is poignant, and desperate, real and darkly comic. It is an undoubted masterpiece of film. It is about human endeavour. It hopes.
It is also a tragedy playing out of national proportions day by day. And if this one film does something to cause change then it has been worth it. Go see it for yourself, get angry, get upset, and do something.