How many times in youth ministry (or even any Ministry) might we either hear this statement, or say it to someone else with a little more hope and assurance than expectation in our tone?  You can picture the scene, crowd of young people, all a bit sweaty after playing games for a while. Or it the evening of a Summer Camp, and theyve all had a nice tea after a day of rock climbing, high ropes and canoeing. And it is time for the talk.
It is the talk that helps us to make the environment in our view something 'more than just a youth club' or residential experience. It is the talk that is a time for educating. For helping the young people learn something mentally and spiritually. It is time to 'do theology'.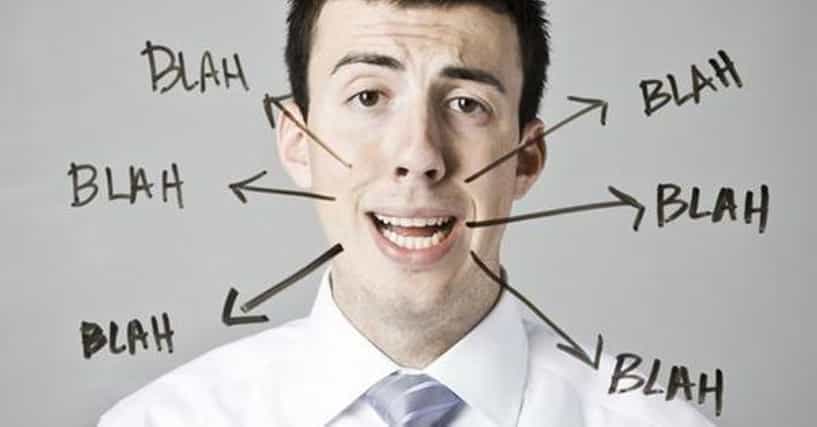 Yet how often do we, even as volunteers, start to lose focus when the person doing to talk is going on a bit, and we're the volunteer!
Of course, theres the enthusiastic types, and theologically minded types, who have actually prepared 'The talk' . And drafted in greek words a plenty, atonement theories , and illustrations from the church fathers. Or theres the overly trendy types of talk, every latest technological gadget is a metaphor for salvation, and the film clips all contain Jesus somewhere. The young persons are very switched on, they get the cultural references, but at what cost to actual theology? God is as immediate as my whatsapp group? on these occasions, young people do get something out of the talk – but what..?
The temptation is that we continue the same practices until young people are grounded in a culture that they accept this as a way of learning, but in voluntary spaces, like the youth group they walk out with their feet. or 'They get used' to practice, and it asks young people questions and places expectations on them to stay and cope within our poor theological practices of youth ministry. 
If you have got this far and think, great, you're now going to get some 'how -to's' for doing a good talk with young people. Then I am afraid you're mistaken. If you want alternatives to a talk, I put them on this article here: http://wp.me/p2Az40-NG 
First things first:
1. we need to think of young people as Theologians! 
The question to be asked, is not what kind of talk do we do, but if young people are theologians, as well as disciples, evangelists and humans (my next post will expand on this)  – then we really do need to think about 'how' they construct theology from within the practices of the faith community. They might get 'something' from a talk, but is hearing someone talk to them, even with stories and anecdotes a way of developing young people as theologians?
Andrew Root relays a story of how after a pretty dreadful talk by someone keen on imparting theology for 40 minutes to young people, one of the elderly volunteers said: " Maybe it is not that young people do not care about Theology, it is that what we gave them, this evening, wasnt theology"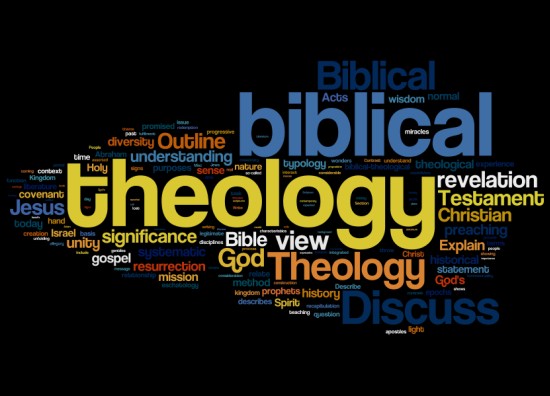 The question then for us, in youth ministry practices, is the same ; "Is what we give young people in our faith practices , theology?" 
Andrew Root suggest that for too long the starting point for thinking about theology is Dogma or Apologetics, or on the other hand, where i might put myself, it starts with the social action or the community. So theology becomes learning about a Biblical theme, or becomes about finding God at work in the actions of the community as it cares. Andrew Root takes a different view;
2. Theology is constructed with others, it is not something we give
Theological construction that means that anything to young people is theology that dwells in questions with no easy answers – not a theology that provides answers to questions not even being asked. 
What this means is that we dont 'do' theology when we talk at young people. We do theology when we talk with young people. It is when we accompany young people on the walk, in the game of football, on the high ropes course, in the woods, and in conversation we create safe spaces in our interactions so that meandering questions of the crisis of life, the purpose of life and the reality of future are brought to our attention. We walk the crisis of their reality- and seek God in the questions raised. 
If you're not sure, take your mind to the crisis confronting the two disciples who were walking away from Jeruslam late on Sunday that first easter, how did Jesus do Theology with them, by responding to their moment of crisis, their questions. He gave them tradition, out of conversation, he shared with them hope and purpose, in conversation. In the moment of existential crisis. So much of the reality of our 'teaching theology' in youth ministry might be uninteresting, meaningless, shallow or even boring – because it doesnt start in the perplexity and reality of the crisis. But this causes a problem, because we daredent go to the point of crisis with young people, because that in itself might challenge us and our own theology. The safe option is the program, and keep activity the focus that hopes that excites young people enough to stay, and the hook for our uninteresting theology.
So, how might we help young people and ourselves face the crisis, and develop theology from that point? Well, we have to give the opportunity, and create the spaces where young people articulate the things that they fear, the things that haunt them. The personal, societal, global, local fears and worries. Theology becomes from a point of reality, it is also itself incarnated, it is significant because it doesnt appeal to moral behaviour, or provide a bullet point of knowledge, but needs little case for its significance. It appeals because it has meaning. It might be judged as wrong, but it isnt benign or irrelevant.
For, it is from these depths and walking with young people through the story to enable it to be faithful and trustworthy in the intuitive crises that young people articulate. It is not about providing information that young people 'make a decision' it is that the Tradition is constructed theologically in order that young people can make sense of the reality of the world that causes crisis. McAdam suggests that young people start searching for an ideology to believe in and shape their personal narrative around from the ages of 10. Where I depart from Root is that Vanhoozers metaphor of ongoing Drama enables heightened interaction and purpose for the young person as a theologian, and not just that their story is yet to be written, it is also to be performed and added to the myriad of plotlines. However, it is in the historic and future story of Gods creation, covenant, incarnation, church and consumation that addresses questions of crisis and reality. Of hope, forgiveness and participation. Theology doesnt start with crisis just to tell young people that they can be successful in the kingdom, and winners for Jesus. It is that crisis and suffering are intrinsic to the call of faith, it is our context that is the cause often of the crisis.
It is other stories in culture that try and write away the crisis. From materialism, to celebrity, and Tv and Film. However worthwhile, their common root is to distract from the crisis, but they all fall short, and ultimately lead to numbing of the crisis or believes it can answer to it. It is often why Ecclesiastes is helpful as a starting point with young people, they get helplessness and the void. 
Forming Theologians is the key task of youth Ministry, and that means forming young peoples theology. Christian theology is not about rightness and morality, it is about being encountered by truth. It is a call for faith to seek understanding, to love the curious search for the mystery, next to God who acts (dramatically) in the world of death, the thin spaces, and in the yearning.
The best Theology we do with young people is in the conversations with young people, for theology itself is a conversation, between where we are in the moment and the crisis and the overall tradition and the Theodrama.  I notice that after a period of time where Miley Cyrus and Justin Bieber ruled the airwaves, and love and identity shaped songs, that the rage of society and personal purpose have found their root, as Fall out Boy, Panic at the Disco and singer songwriters are popular with young people. The tide might be changing that young peoples music is prompting them to think deeply about their existence in the world. But these might be avenues to begin the conversations with young people. How might their films, their music, their writing and artistry help them, or provide messages which help them deal with their crisis.
If we want our talks to do theology, then we might be off the mark. as per Root: "Theology can only be constructed within the lives of people yearning for God in a world of death, love, life and brokenness" 
Young people might get something out of 'the talk' – at best it might be moral guidance, but to kid ourselves that it is theology..? Boring young people in their pursuit of their knowledge of God and theological yearning is the greatest crime commited in our churches and youth ministry. Its in our talking rather than our talks where Theologising happens.
References:
Andrew Root, Creasy Dean, The Theological Turn in Youth Ministry, 2011   
Dean + others, Starting right, thinking theologically about youth ministry, 2001
McAdam, D The Stories we live by, 1997
Vanhoozer, K, The Drama of Doctrine, 2005, Faith Speaking Understanding, 2014