Social Media – the bits of it Adults and Millenials are using, might just become another one of many structures that current young people reject or rebel against. WHAT? even Facebook? surely thats where young people are nowadays? Without generalising for all young people ( thats what the guardian and news media & youth ministry do), there may well be a rising number of young people who are rejecting and rebelling against social media. A report with some tenuous research made this point this week.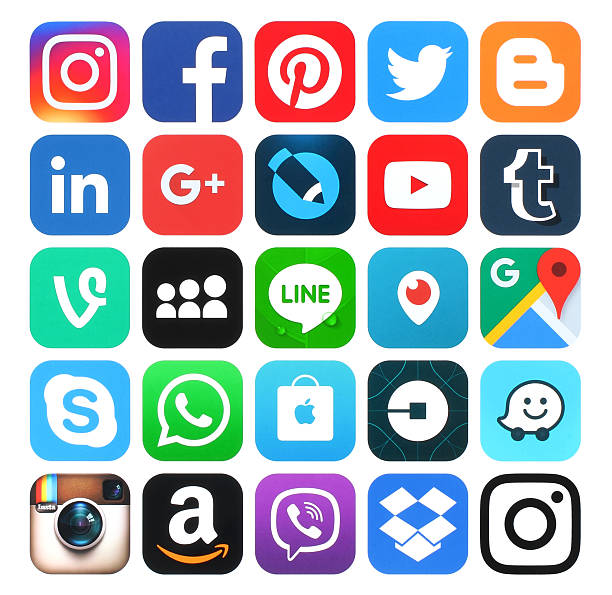 The Guardian article on this is here: https://www.theguardian.com/media/2017/oct/05/growing-social-media-backlash-among-young-people-survey-shows?CMP=fb_gu; 
The opening of the piece reads:  
"Almost two-thirds of schoolchildren would not mind if social media had never been invented, a survey has indicated.
The study provides evidence of a growing backlash among young people disillusioned with the negative aspects of the technology, such as online abuse and fake news.
As well as the 63% who would not care if it did not exist, even more pupils (71%) said they had taken temporary digital detoxes to escape social media.
The survey of about 5,000 students at independent and state schools in England was commissioned by Digital Awareness UK and the Headmasters' and Headmistresses' Conference (HMC), which represents the headteachers of independent schools around the world.
Many respondents indicated that social media was having a negative impact on their emotional wellbeing."
On one hand there are questions about the universality of such as survey, especially being in independant schools. It is as fair to say that comments on this subject since do suggest that within even a few years and months of connecting into the world via facebook young people are switching off. But then again, it was built as a plaything for adults in the first place. Young people, as we well know, are more likely to find their own social media platforms and spaces of conversation away from adults that be in the same space. Its as if they might join in with the odd meal time or film night, but stay in the same room all the time? i dont think so.
If young people are switching off, it might be because of boredom ( didnt facebook used to be 'fun' when we played scrabble) , and the harm it is having. Not only bullying, but also as Bex Lewis says in this piece, to do with violence: http://drbexl.co.uk/2017/10/05/media-talking-teenagers-internet-fed-premierradio/ – young people exposure on social media can mean they become more afraid of the world. We might think its a shame that young people can feel safe on social media, we might need to reflect on the creation of these space and how normalised it feels to be on it. By excluding themselves it feels slightly rebellious of a young person. But thats not a bad idea to protect themselves. We might as youthworkers and parents reflect on the 'world' that is created through digital social media, and realise that young people might be telling us something about it that we need to heed. 
Young people rebelling against the mainstream isnt new. Just in the past it has been rebelling though adopting clothing, fashion, music and identity, now its rebelling against the social constuct of social media – or it is at least for some young people. That social media is the mainstream and not the margins, might mean that young people are more likely to be new adaptors of alternative social media platforms, or other spaces online. If young people genuinely are regretting that social media was ever created, then as churches, youth work and other provsion might we think twice about using it for advertising or encouraging young people to be on? Maybe its become cool to 'deactivate facebook' – as a badge of honour. A world and inventions that adults have created, that young people are rejecting (for their own good) surely not! not for the first time young people might be the prophetic ones in society. Maybe theyve given up trying to live and manage within it, and given up altogether. Maybe they want a simple life in which they can take more control. who knows?
Maybe it is the first signs of children and young people in 'Generation F' who grew up being in competition with their parents social media lives on Facebook- and so have less emotional attachment to it, and can reject it as easy. Who knows, but maybe the tide is and continues to turn against social media and young people might be the pioneers of how it is used in the future.