I was at a conference on Saturday, and, you know that thing where you're listening to someone from he front, or in church involved in something, and what you know you forget, and you kind of get stuck in the trap of agreeing with the perspective of the person, and not engaging critical mindset, because youre thinking No No No – but you get stuck in with the flow, and cant stop yourself?
Well that was me. Critical guidance system off, trying to be slightly but only slightly provocative on.
Before the series of seminars about to take place, I was leading one on 'having risky conversations with young people ' (if you'd like to book me to repeat it, just send me a message and arrange) – we as a large group were hearing a main plenary talk by one of the local Bishops in the North East, who, after sharing his own story, and his own love of youth work in the church – and imploring us all to think about 'why should churches work with young people?' a great question by the way , one that gets wrestled a bit on this blog sometimes (just look up 'church').
But then, in a packed room of volunteers and youth ministry organisation leaders, the speaker began a conversation about 'whats different about culture and society' and what this means about young people.
This didn't include the recent stats on the BBC website regarding generation sensible, but this was voiced from the floor. But included aspects of culture, such as technology, planned obsolescence (something Andrew Root mentions in 'Faith Formation also) , though this was described as a throwaway culture, there was stuff on social media, and instagram, on online shopping vs high street, and a few others besides. With the overall thought that if we begin to understand what life is like for young people looking at these cultural artefacts churches and youth ministry might prepare accordingly.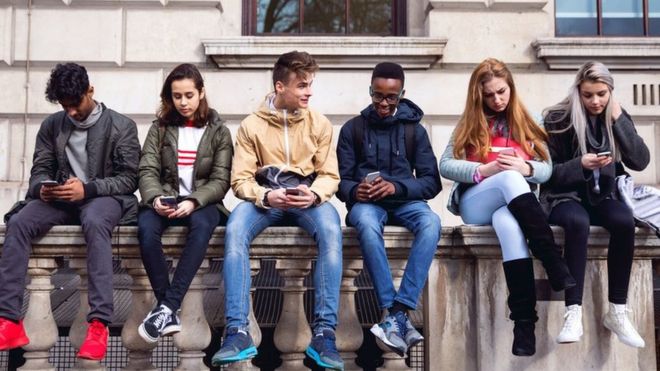 The problem with this is that its the discussion around nominal relevancy in youth ministry.  But before then, this was the moment where i made a contribution, and going with the flow, rather than against it, I suggested that Austerity should also be included as young people have been oppressed by 8 years of budget cuts, a theme i pick up in this post; 8 years of austerity  (and young people are still to blame).
What I could have done was challenged the notion of nominal cultural relevancy that pervades youth ministry, enhanced by contextual theology practices. These generalise the world of young people, and make assessments and judgements of young people before anyone has even met one.  The thought being is that programmes and practices can be made relevant to the culture. But i didnt, i just added another category that of austerity to the mix, as another generalisation, a real one, that i think affects probably 90% of young people, if you include restrictions to school funding, target driven schools, loss of youth services and mental health provision, but it is still a generalisation. The best thing was that the younger people who attended my seminar afterwards were honest enough to share with me how being generalised felt. Imagine that – young people dont like hearing that they are being generalised!
I have written before about the problem with generalisations and generationalisms (millenials, generation z) , and so I am not going to go over these again. However, what I have done since is think about the many myths, many presumptions that adults make about young people, and even asked a few young people what they think adults presume about them. These were some of them:
The like going to large groups to meet other christians
They like singing at all
Young people are interested in different things to us.

They only want to listen to charismatic speakers.

They'll do anything for a packet of sweets

Young people are always rebellious

Young people are all interested in sex and relationships!
Young people like loud noise and bright lights. And interactive sermons. But not "old language" or "old hymns"….
Young people only like loud activities, and loud music.

Young people are self-interested, rather than interested in the common good.

Young people always prefer to be using technology/screens.
There's cultural readings and then the presumptions made about young people as a result of them.
Other presumptions are often also made in regard to adolescent, faith or moral development, and though these theories have undergone much research, we should call into question their adoption and usefulness to the practice of youth ministry, given that young people develop differently and poverty, family life, trauma all have a considerable impact to deem these things almost worthless.  Some of the time, in Youth Ministry, there's a pandering of these presumptions, to maintain the same kinds of practices, often because the youth leaders themselves were like that as young people. Maybe. Maybe its laziness. Maybe its about trying to sell resources to a general market, and thus about making money, surely not… 😉
This sentiment isnt new. Pete Ward suggests that incarnational youth ministry is about meeting young people where they are at. Because that is where Christ meets us (Youthwork and the Mission of God, 1997, p 26-30), stating that
'youth ministry contextualised in youth culture will see physicality and image transformed in Gods sight. We can sell out to relevance, we can drown faith in culture. The cross of Jesus calls us to prixe costly relationship over product. Being on the cutting edge of youth ministry means that you bleed for others, not for art'
He calls into question the reading of universal cultural signs and symbols, and instead places the emphasis on being in the midst, in the really physicality of the action of God and humanity. We can be lazy with generalisations and hope for the best with them, but they hardly offer the best way for connecting young people with an ongoing personal relationship in faith. Nick Shepherd picks up some of these points in Faith Generation. Nick, like myself is a fan of Wyn and White, who in Rethinking Youth, say that; 
There is no such thing as an American Youth (Wyn and White, 1997)
Because there is no one specific young person who epitomises this generalisation completely. Just like there is no UK youth, Australian youth, every single one is different. This should be the starting point. There is also an imperative from the field of youthwork that is pertinent here. To 'Value the individual young person' having a respect for persons (Jeffs and Smith, 2005, p 96), this means that instead of making generalisations, respect for persons
'requires us to recognise the dignity and uniqueness of every human being. It also entails behaving in ways that convey that respect. This means, for example, that we avoid exploiting people for our, or others ends' (Jeffs and Smith, 2005, p95)
What might it mean, then for us in youth ministry to take this seriously. To value and respect individual young people. We might say we work in a non-judgemental way, but if judgements have already been made – what then. Carl Rogers says that
it is impossible to be accurately perceptive of anothers inner world if you have formed an evaluative opinion of that person. (Rogers, Carl, 1980, p154, 'A way of Being')
Does reading culture and making presumptions about young people offer young people the greatest level of respect? does it offer the best pathway to developing empathy for and with them? Does it instead try and maintain distances between adult and young person, when actually being in the midst, and as Rev H Hamilton, said in 1967, we need in youth work to develop strategies from the point of action. From in the point of being with young people, learning and exploring together. That in that moment offers, i think the way which creates open conversation, ongoing learning and a collective form of discipleship.  We only, in youth ministry, work with specific young people, in our local community, we need to be with them, listen, have conversation and develop practices, encourage practices and display practices from a point of respect, a point of reality, and a point where we also trust God to be working in the midst already. If culture is there to be read and interpreted, then might we use it positively and ask the critical questions, and not make easy presumptions. There is after all no-one such young person. And God made all unique.
References
Pete Ward, Youthwork and the Mission of God, 1997
Rogers, Carl, The Way of Being, 1980
Jeffs and Smith, 2005, Informal education.
Nick Shepherd, Faith Generation, 2017
Wyn and White, Rethinking Youth, 1997
Goetschius and Task; Working with unattached youth, the appendix by Rev Hamilton, 1967.