Its Friday of National Youth work week and to celebrate all things positive and empowering about youthwork practices in the UK.
The NYA have run a campaign on describing youthwork, and the evidence of these can be seen via Twitter here are few of the images, from the twitter feed, to capture some of the sense of what youthwork means to many people involved in it: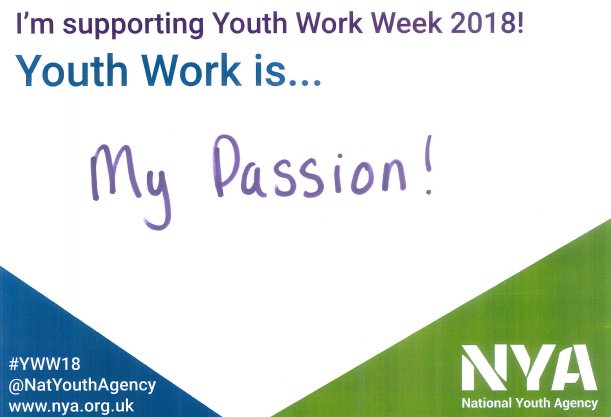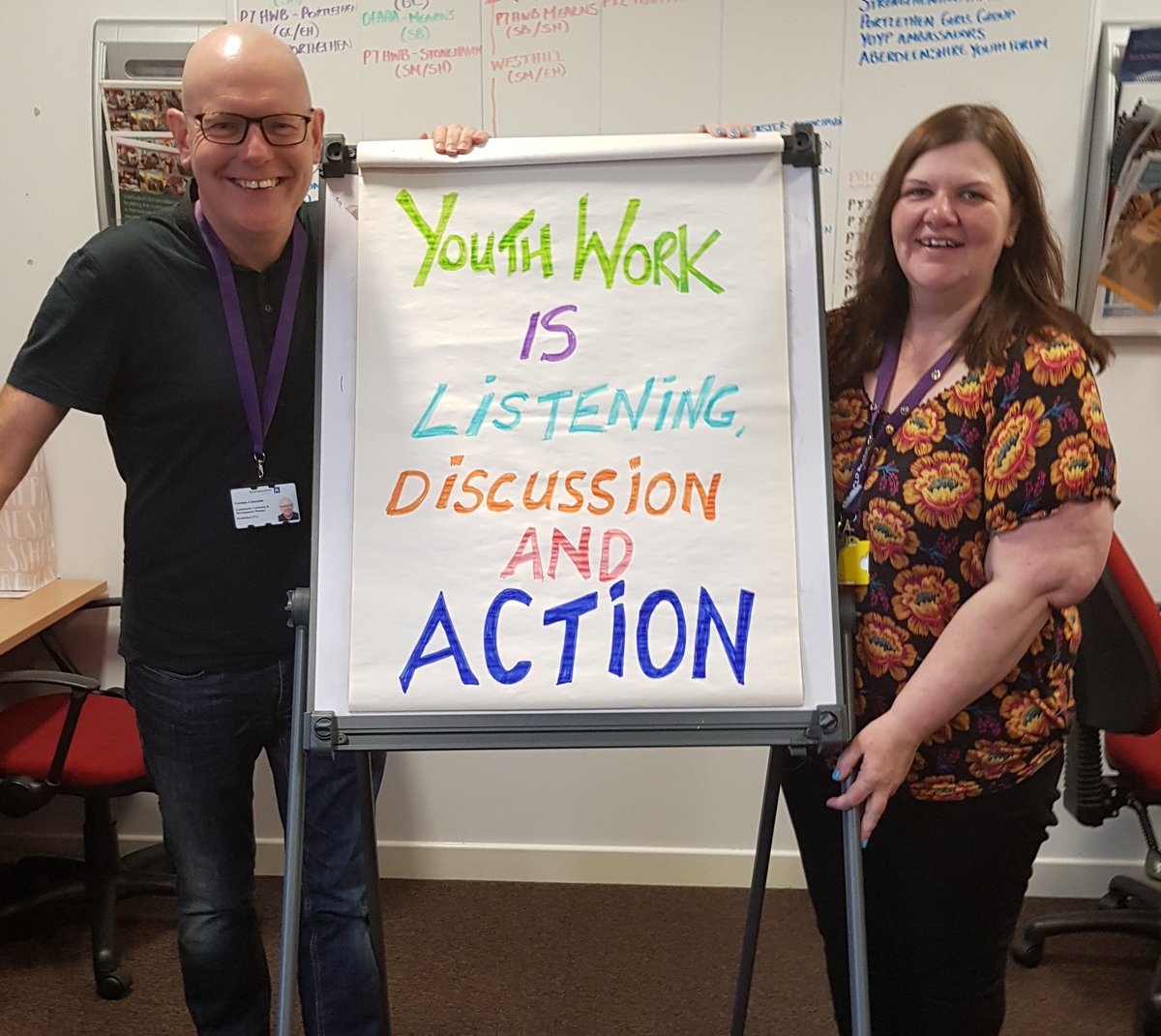 But what does the sector and the many 100's of youth workers say about themselves- for, it is one thing stating what youthwork is all about – another describing the good it does for young people and society. Over the last 24 hours I have shared on twitter and facebook
(via the In defence of youthwork page)  the question as described above:
In what way is youthwork (or 'are youthworkers') good for young people and society? 
These were the responses to this question, unfiltered and unsorted: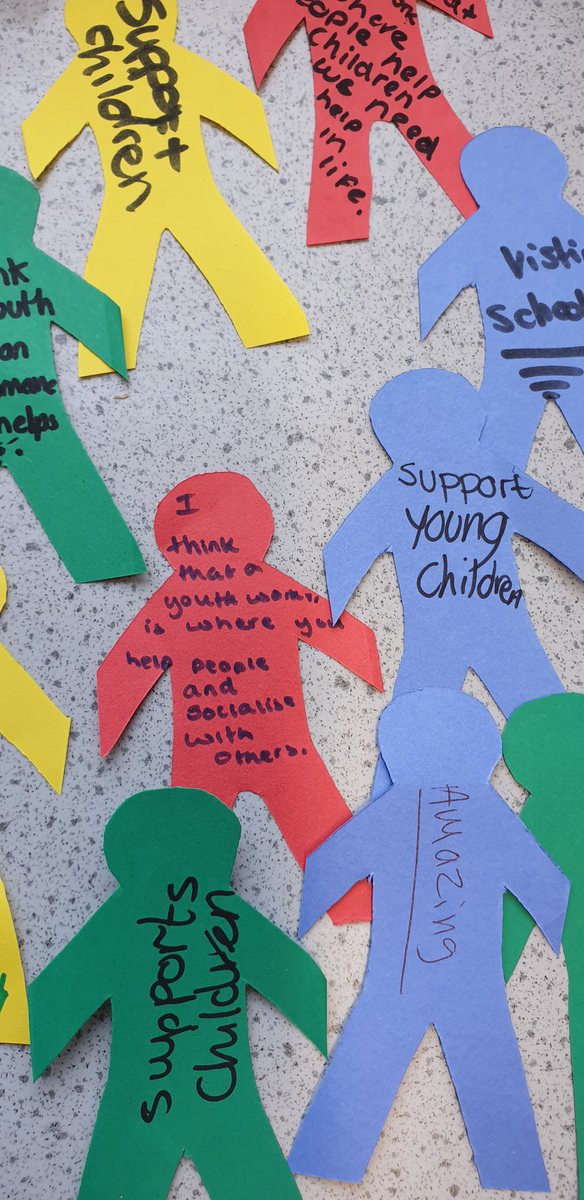 Believe in them
Support, encourage and cheerlead
Trust them
Love them
Deal in hope
See potential, not problems
Meet the needs that teachers struggle due to the formality of their jobs
Guide, support and enthuse
Start where the young person is at
Be there
They are trained listeners
Advocate rights
Helps young people develop real life skills to cope as adults
Transforms young peoples lives through meaningful mutual engagement, allows young people to fulfil their potentials
Provides young people with a safe space where they are able to be themselves and realise their potential – coming from someone who has been youth worked since she was 11 and loved it so much that 10 years later she's a youth worker!
Gives spaces for young people to throw off pressure to grow up too fast & be young, have fun.
Gives vulnerable teens a place to be safe and access services that can help and support them
Offers young people the chance to access a vast range of opportunities they otherwise wouldn't
The encourage growth and enhance their future chances
To give young people a voice and give them a listening ear to hear and reflect issues that are important to them an not the system
Enables young people the opportunity to develop unique relationships, where they can question, be heard and feel valued. These relationships are different to parents, teachers and peers, being based on mutual trust and respect, with the young person at the centre.
It's a relationship which the young person chooses to participate in, in which the young person is valued as a whole person. This relationship is a safe space to explore and the only agenda is around the young person's growth and development as a whole person.
Because it offers safe relationships with adults outside of the family which is beneficial for young people
It's the only service that has a voluntary relationship with young people for me it was the first time I ever felt listened to and valued inspiring me to become a youth worker which I feel is a privilege
A youth worker advocates and protects the interests of young persons
Enables young people to build positive relationships with other young people and adults outside of their family
It may make better adults!
Providing valuable informal education that is not provided in schools and homes. This can be life changing for some young people
Youth work provides at least one example of an adult who can empathise with and think like a young person – bridging the gap between childhood and adulthood. An example of how you can continue to be yourself even into adulthood, rather than change to 'become and adult'
Give young people some time and space to be their true selves
Empower them
Actively inspires and enables self determination
Takes support to them, in their community, in places they feel safe and people they feel confident around
Offers a space for young people to develop their authentic self through an accountable social education programme, which allows for mistakes and growth
Youthwork offers a safe space for young people to be themselves be heard be supported be empowered and treated with respect
All young people feel respected and valued
I can't even begin to count how many times I've met now "grown up's" who tell me how brilliant a youth club session/residential/activity was which they took part in and others who sought me out for support as adults because they remember what we did as youth workers.
Inclusive and challenges young people to explore their identity in society
An adult yp can laugh/ have fun with but also be safeguarded by! Without youth workers referrals to early help services and social care would be higher!
when a young person see's that a youth worker doesn't hold the weight of judgement in their eyes when they look at them it makes the young person lighter, they feel that they can shed the weight of years of being taught they are worthless.
Youth work can be a place of political education and political participation of young people, with the aim of having social action.
It's a place where young people can test out ideas around identity, belonging etc and open up their world view by meeting people they may not normally come into contact with, trying new things and having their viewpoints challenged.
To help with transition to adulthood
Youth work changes young peoples lives for the better. It plays a transformative and educative role in the personal and social development young people. It helps young people explore and understand their own and others identity and gives them the skills knowledge and tools to positively impact, change and shape the world around them
Helps young people connect with their community and become valid members of it
Youth work embraces and celebrates young peoples lived experiences without judgement
Youth work enables young people to grow in understanding of themselves, those around them and the society in which they live. In addition, to having their own space to have fun, free of judgement.
Despite the overall feel of some of these statements, I think it is also important to note that youth work as a practice does not see young people as victims or in need of 'saving' as such, unlike many other professions working with young people. Youthworkers work with young people to empower them, and believe they can source their own power. Youth workers aim to understand the world from the young person perspective, respecting their choices, feelings and views, and providing accurate information so young people can make their own informed choices. This also means sometimes (often) we have to watch as they make, what we believe are mistakes, and be there, without judgement when they are ready to engage.
With two from me: 
49. Youthwork give young people the opportunity to build a relationship with an adult in which they can choose to say no. 
50. Youthwork provides a way of helping communities think better of young people through social and community activism, narrating a positive story of young people. 
Wow…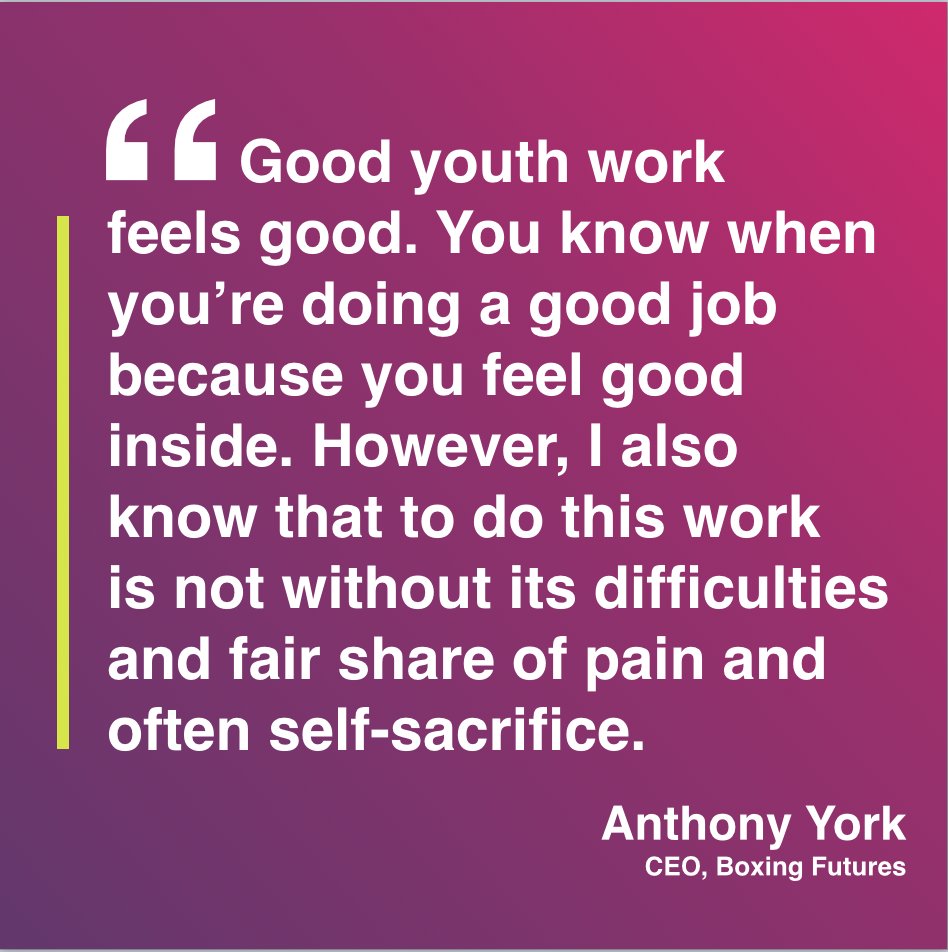 At the end of youthwork week, lets endorse, celebrate and cheer for all the good that youthworkers do, in all the many places where voluntary relationships occur between themselves and young people, in organisation buildings, on the streets, community centres and churches, lets remember how much of what we are all doing and trying to do for young people we share many values, dreams and desires for the discovering of young peoples gifts, abilities and exploring with them places in the community and the future orientated , youthful fight and frustration we need to accomplish this. For all who stand in the gap, who take on the fight of funding bids, trustee meetings, community hostility and pressure from systems, outcomes and managerial expectations for the sake of young peoples rights, participation and welfare, be encouraged, and thank you.
Is the tide turning ? We hope so. And if these 50 reasons aren't good enough to convince policy makers and funders of the value of youthwork, then Im sure we can think of 50 more.
Thank you for all you contributed to this piece with your comments and responses to this question. It would take another piece to credit you all individually, so thank you.