In between the all- consuming story of Brexit on the main news over the last few weeks, the BBC ran a story a few weeks ago on the challenges that young people who display challenging behaviour, or who have diagnosed conditions have in school. More to the point the piece focused on the isolation procedures and in the same week the guardian did a piece on the off gridding that schools were seemingly resorting too.
The BBC piece showed the isolation booths being used by schools as part of discipline procedures, and then the effect this had on young people themselves.
do have a look before reading further.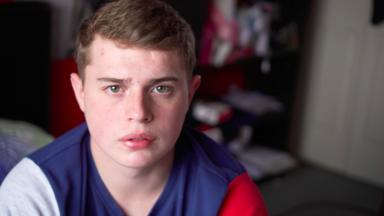 As a result of me posting this report on social media, a teacher, who wanted to stay anonymous, wanted to share with me, and via this blog, their story of being involved in education, and the effect of and on young people. It is a fascinating read and response to the piece.
As youthworkers – who will mainly read this, or teachers who might also do so, there is much to reflect on. There is also a system to continue to challenge for the sake of everyone that has humanity and the flourishing of persons at its heart, anyway, here it a teachers view:
Having been a teacher for nearly 20 years in an area with selective and non-selective schools, I have seen the effects of poor behaviour on education. Schools must cater for a huge variety of students with varying conditions and issues. Unfortunately, educators are not always equipped to cater for and manage these issues in the classes they teach and, when things get really bad, schools must show they are doing something to offer a suitable provision to the students; maintain a semblance of education for that individual; whilst also allowing the class they were in (and the teachers affected) respite from the anxieties and actions of said individual.
When I began my teaching career, schools were able to refer students to 'alternative provisions'. Though difficult environments, these provisions usually offered affected students a smaller, safer, more intimate environment to engage with teachers and education.
Unfortunately, funding has put a halt to these provisions running effectively and, in some cases, running at all.
Schools have found that teaching is out-dated or poorly supported so students make no progress and, if there until Year 11, leave with no qualifications.
Schools are,  more and more often, managing exclusions (temporary and permanent) within the mainstream environment.
Effective provisions can be a safe inclusion zone within the school where a child is 'isolated' from their peers in a room, usually with a supportive member of staff or school (senior or middle) leader to monitor them. These staff members will usually engage in conversation and offer support with work. The meaning of 'isolation' has perhaps been sensationalized in the press of late with some students (and potentially their parents) realising a voice is being given to their complaints of infringement on human rights…sadly many people fail to realise what this truly means. Isolation should not be confused with 'solitary confinement' and is a part of the education environment which focuses on learning both academically and socially.
The need for classrooms to be consistent and effective learning environments whilst also facing the challenges of increasing class sizes (teacher recruitment and retention is a whole other factor to figure in) will undoubtedly mean this issue does not pass by quickly. Schools are, additionally, judged on the exclusions made and, in order to show they are not opting for exclusions as the immediate response to more severe behaviour breaches, they are putting the above mentioned isolation rooms in place.
It should be noted that external exclusions – where students are sent home to be supervised by parents – have become more and more ineffective. Working parents cannot monitor their child at home and, if at home, most parents are not able or willing to enforce the need to complete school work on an excluded student. Thus, an external exclusion becomes a 'day off'…more of a treat than a punishment. The internal isolation provision allows for student to be monitored in school.
Some schools may cultivate an environment which allows for the brightest and most compliant; though many non-selective and comprehensive schools are working tirelessly to instill in students of all social and cultural demographics to abide by rules which support being resilient, caring and co-operative. Work is constantly done to support students beyond the school gates and now, much more than when I even started teaching, students are seen as a holistic person with feelings, anxieties and experiences which may affect so much about their learning.
Many schools are providing counselling services, support services and educational services in order to support students and their families. There are very few external support centres (Sure Start type provisions exist in very few areas). Funding is pretty much non-existent and (already stretched) school budged must now factor in so much more than just teaching and learning.  Links to churches and youth services are invaluable – where available.
It saddened me that, the other day when I mentioned a youth club, a 14 year old boy asked me 'What is a youth club?'. I became a teacher out of youth work experiences and have seen a steady decline in what is provided out of school for students. The traditional clubs (Brownies, Guides, Scouts, Boys/Girls Brigades) seem to be less popular amongst certain groups of teens and there's a gap in what can offered to them.  I still dream of owning a house a la Byker Grove and allowing a safe space for social interactions, sports and activities out of school because, ultimately, teenagers need to believe they are ok: their struggles are real, their anxieties are fair; their failings need carefully patching up and pushing back on into the world again.
Schools can't do it all and get it all right…so somehow there needs to be the funding because it's the perpetual truth that the teenagers are today are the adults of tomorrow and we should be nurturing them.'
There is much to reflect on, here, and I thank the teacher for wanting to share these reflections with me, and with you.
To conclude, and in support of teachers, i will end with the words of Paulo Freire:
'There is something mysterious, something called 'vocation', that explains why so many teachers persist with so much devotion in spite of the immoral salaries they receive (though this may have changed a little) . Not only do they remain, but they fulfil as best they can their commitment. I would like to emphasise that even the loving commitment to ones task does not dispense with the political struggle in favour of ones rights as a teacher, the dignity of ones profession, and the care due to the students and the teaching space that both teacher and student share'  (Freire, Ethics, Democracy and civic courage, 1998, p128)
What needs to change – where do we start..?
Thank you for reading, another of the pieces on this blog on austerity and its effect on young people is here , and there are many others on this theme.
All my work on this site is done for free, if you would like to make a donation, you can do so on the link on the right. Thank you