When i was delivering detached youthwork a few years ago and develop thinking about young people and their alcohol misuse, i developed (though probably more likely lifted from other similar processes) a diagram which tried to explain it that looked a bit like this : (excuse the quality, its a photo from a power point screen, i didn't have publisher to develop it originally)
A short note of explanation. We sort of worked backwards.
We saw young people drinking on the streets and asked them why and how they came to do this behaviour. There was often a trigger for it, and at the same time this could coincide (though not always) with a 'vulnerable time' that the young person was going through. And some, no, nearly all, the vulnerable times were significant. From anniversary of friends death, family bereavement or exam time. The triggers ranged too. From 'it being what we always do' or 'its friday' (so same as the adults in town too) , to 'shit week at school' . But the two, a trigger, met with a vulnerable time – as well as a combination of collective planning via social media, and the desire for escape, collective social gathering and fun created for them the perfect reasoning for drinking on the streets. That just moving them on wouldnt make much difference.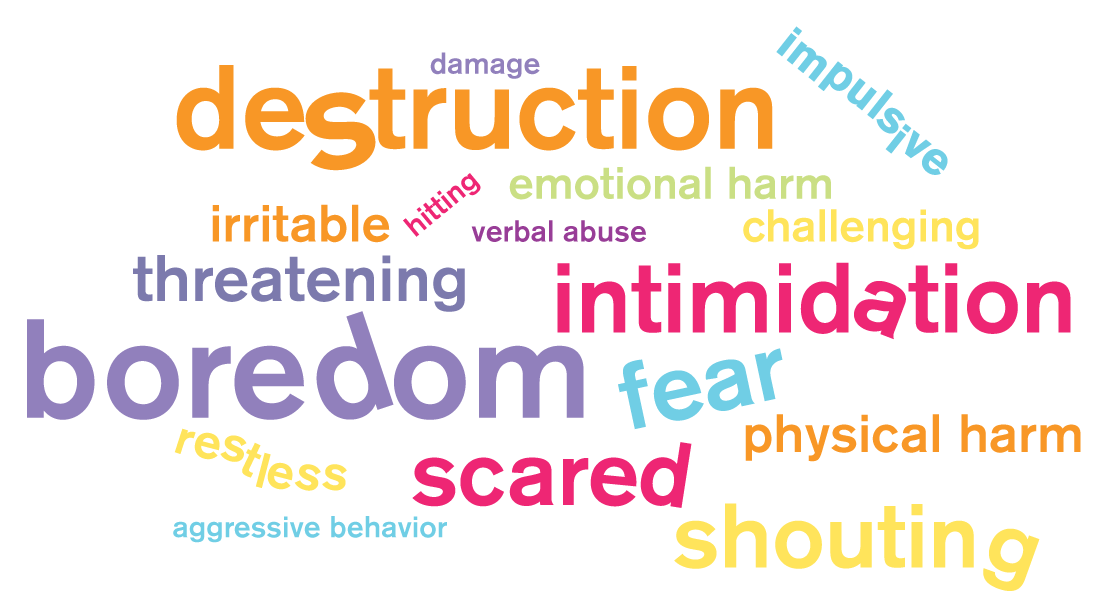 Yesterday I used this slide – and a number of other similar ones (inserted in this piece) to help youthworkers reflect and help to create responses to challenging behaviour that they might have experienced in a youth club scenario.
Within similar models and processes of thinking about challenging behaviour a number of common questions arise (youll see them on the diagrams)
The questions tend to be:
What is the behaviour – what types are being expressed?
Are there patterns to it? – ie are situations more common
In the situation – what are the moments that trigger the behaviour?
Are there any underlying causes?
And these, as the above shows, often retain in a cycle. One of the things about the alcohol use and challenging behaviour that is different, is that the trigger and vulnerable time happen or during the decision making of then going drinking. So, as youth workers we could work backwards with them knowing that the patterns and triggers where proceeding. Though sometimes drinking could be a trigger for further drinking (again same for everyone..?)
With responding to challenging behaviour in the youth club environment, whilst there is still a very good chance that underlying issues and some community activity prior to the youth club may have been trigger ( ie being bullied, a social media message, family issue) – and this could be met head on at the door (rather than in the club) – there is a more than likely possibility that our youth provision is the trigger for their challenging behaviour.
There is a saying that for many issues in a youth organisation, most can be traced back to the governance.
The challenging behaviour in a youth club expressed by young people, might have some of its cause, and some of the patterns and triggers for it, could similalry be traced back to within the youth club itself.
But for a short moment, Ill scale back a bit and ask – who is the youth provision for? Who is there for the benefit of who?
If young people are the primary client – as per Howard Sercombe's definition:
'Youth work is a professional relationship in which young people are engaged as the primary client in their social context' (Sercombe 2010:27)
then this means that young people are the people who the youth provision is for, it is they whom we as youth workers serve. It is less the programme, the activity, the building and the funders or trustees – albeit all do have a part to play. If the youth club is a youth venue, then young people, unless they are told differently and given the option of not attending it because it is not about them (ie it is a religious service that they did know about and self opted out). But the open youth club, that seems to be an open space for young people to chat, choose to do activities, create, make and develop purposeful relationships through conversation is intrinsically a space that is for the principle purpose of serving young people. 'Client' may be a not very nice word, but if it helps us to think about the practice of youthwork as serving (and empowering and enabling to participate, and valuing young people) then it suffices.
So, in that case – there is an issue if the very spaces that should be about serving young people – are the places where for one reason or another , because human interaction is complex and challenging – might be the very places that are the trigger for the challenging behaviour.
Of course it would be easy to say that its all the young people 'triggering' each other… like
one of them crushing the table tennis ball
someone shouting insults
one of them threatening the other
and this list might go on…
But what if its not them, or maybe, even if it them doing the above – what is it about the way in which the social space has been created where we as leaders and workers havent attempted better ways of reducing challenging behaviour even between the young people?
The same goes for the challenging behaviour that seems to triggered by our actions.
On one hand, whether through negligence or accident – we did not communicate the codes of behaviour very well, or how the evening was going to be different to 'normal', or spent time with a volunteer who was struggling before the session ..and they then said something a bit provocative to a young person… – a myriad of 'small ish' things that we could have done differently to aid and create an enironment that may have maintained more calm spaces than ended up. (And it usually is a myriad of small things)
But it is our challenging behaviour if our reflection is 'weve always done things this way and no one complained before'
or 'if they dont like it, they can leave'
Who has the challenging behaviour then?
And these are more obvious. As one contributor to my session yesterday considered. What if it is the raising of awareness of a different way of being, acting and behaving- that this challenges young people outside their comfort zone? where, the kind of example might be that young people dont know or say they cant 'no fight back' in an argument – or are learning a new way of being in situations like group work, open club spaces. So a task we have, in working with them is to create small steps of trying out new behaviours, and rewarding them (probably), with lots of affirmation and encouragement (even if this in itself might be hard to take) .
The obvious triggers for receiving challenging behaviour are easy to spot and possibly do something about (we need to up our game or change it, or stop doing something).
But what if its much deeper than that, what if the different way of conceiving the world – is too outside the norm, too far removed for a young person to want to buy into, or is threatened by? And before you jump in, its not just young people. organisations who dont collaborate as a new way of being, or see a new way but find this too difficult to comprehend may also act as if threatened.
To note, some of this is fairly likely as it will question the young persons internal narrative – how they made sense of the world up to that point made sense to them. By presenting a new way of being this has to be tried, tested, or ignored, disregarded or accepted (Dan McAdams, 1993, 2001) to become part of the young persons narrative identity. An identity they are continually constructing (and so, but it takes a slower time, are we) . Young people are trying to make sense of the world and their part in it, through the receiving of information – our information through conversations may ultimately expand and add to that story in a good way – but there are tension points for them in allowing it to. Then again we should get this… after all we all have beliefs and deep opinions that take a while to change, whether its the acceptance of Female Bishops or the belief that young people aren't the disobedient lazy oafs the daily mail present them as.
So – in a number of ways – what if we are the key triggers of the young peoples challenging behaviour? – after all we might actually need to be to ultimately help them or support them into thinking more positively about themselves and their futures.
References
Sercombe, Howard Youthwork Ethics, 2010.
MacAdams, Dan The Stories we live by, 1993, another piece i wrote on Narrative identities is here: https://wp.me/p2Az40-LA