This week, on Monday Theresa May held a conference in downing street with a number of organisations on the back of a rising panic about knife crime in London, but not just London. What this conversation didnt seem to do was start to address the deep seated issues of poverty, cuts and reductions in youth services that have created an environment where these issues have now got to crisis point. And poverty and austerity have created an angry and lost generation of young people. Understandably.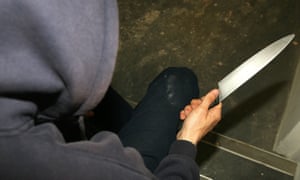 The cuts to youth and childrens service have been savage since 2010. Under the austerity measures, it is estimated that over 600 FTE (and so with an extensive number of PT staff, this will be nearer 1000 people) youthworkers have been taken out of youth work orientated roles, on the 'frontline' an with a broadly youth work remit. Yes, some have been redistributed to social work, troubled families and to other agenda'd areas in local councils and statutory bodies (as my post here suggested. But savage cuts have taken an extra ordinary number of youthworkers away from the local community, and community practices where they were. Do a search of 'cuts' on the Children and young people now website and you will find plenty of evidence, such as this piece, written in February: https://www.cypnow.co.uk/cyp/news/2006432/childrens-services-at-breaking-point-due-to-funding-cuts-charities-warn
Youthworkers have expended energy trying to keep youth centres open, trying to be innovative to keep the semblance of a youth service going, become creative in ascertaining funding, yet at the same time training organisations, colleges and courses have been cut too, as their need has collapsed. There is not then the 'churn' of new youthworkers entering the field, as there once was. And the same might be said in the church. The same might be said in the voluntary sector, where there are jobs, but few applicants, at times.
Yet, the social panics about young people, county lines, mental health – and this week (again) knife crime – have come to the politicians attention, and the public at large… just… (even in a Brexit toxic week) and whilst I have written before about the knee jerk reaction for the promotion of youth services on the back of moral panics young people deserve better, in terms of being thought of as creative, energising, innovative, passionate and been subject to austerity policy (rather than to blame) .
We are left with the cumulative scenario, that it is now due to the public sector to deal with a response to knife crime  which is really interesting, as I am sure the policy of education revolved around the ethics of the market is really going to accommodate a space for knife carrying education, or peace and reconciliation, in and amongst a data pressured, outcome driven school system, where PSHE and citizenship have already been slashed. Concerns voiced by teachers and unions in this piece here: https://www.theguardian.com/education/2019/apr/01/knife-prevention-plan-unfair-on-teachers-say-unions
So ultimately, the axe falls to the teachers in schools.
Because, there isnt the frontline youthworkers left, even though detached youthworkers produced resources into 'street crime' responses 10 years ago: https://www.amazon.co.uk/s?k=9781447323099&i=stripbooks&linkCode=qs. The voice of youthworkers and their ability to respond has been so diminished, devalued and restricted.
Where youthworkers had an on the ground perspective of the issues, the interactions with young people on the streets and have heard, seen and witnessed it, the task is for the public sector workers cocooned in institutions- subject to education policy remit (and not specifically for/with young people) . Yes, some youthworkers have been part of the conversation – but realistically – the question has to be asked ;
Would the remaining youth workers left help the prime minister out with her knife crime problem? 
The cart and horse had bolted at the time of the London Riots, government cuts to youth services produced anger and outrage, and yet here we are 7 years later. More cuts, more moral panics, and Theresa the hero holds a conference, yet has over seen the most damaging series of cuts to youth services in their 100 year history. Young people are almost left with little choice. Anything now is reactive, being on the ground in the first place might, just might have brought about more social cohesion and community, more understanding, influence and moral guidance with young people – take that all away and a youth worker is just an informal police officer. My guess is that the police dont want this gig either. Youthwork is not their speciality, neither is it as possible in such an environment. So – would the last remaining youthworkers give Theresa a hand? would you?
And if you do – what are you saying about how this 'problem' is caused by, and being complicit to an agenda which places the individual, rather than society at large, and the government for its cuts partly responsible.