I note with interest, and no shortage of encouragement to Martin Percy and Ali Campbells piece in the church times recently, who after receiving data from over 600 church based youth workers in the UK, concluded and made recommendations about the future pay of youthworkers, especially those based in churches, and maybe specifically the anglican church – but also denomination wide.
You can read the full report here
There is somewhat of a slight general problem here. In case anyone hasnt yet noticed. An increase in Youth and Community/Youth Children workers in churches pay – because they are more qualified (quite where these qualifications are coming from when there's less than 10 different youth ministry degree offering colleges in the UK) – also means that churches are going to have to find more money to employ them.
Problem? Well, unless your church is full of the Mercedes driving , mega rich, tithing generously, there's a colossal amount of churches in the UK that barely have pennies between them, and shoe horning money that is in the coffers for youth work, better luck trying to find integrity in the tory party. Political metaphors aside though, whilst some churches may have money to pay youth/childrens workers more appropriately, the challenge remains how to find funding for these roles, and any other similar roles in a church, or youth work organisation.  So, whilst I have written pieces here on the trials of finding funding, or what the perfect funding application looks like – I haven't ever shared what might be considered helpful advice on some of the different ways of generating funding for youth and community work. So, here are a number of them.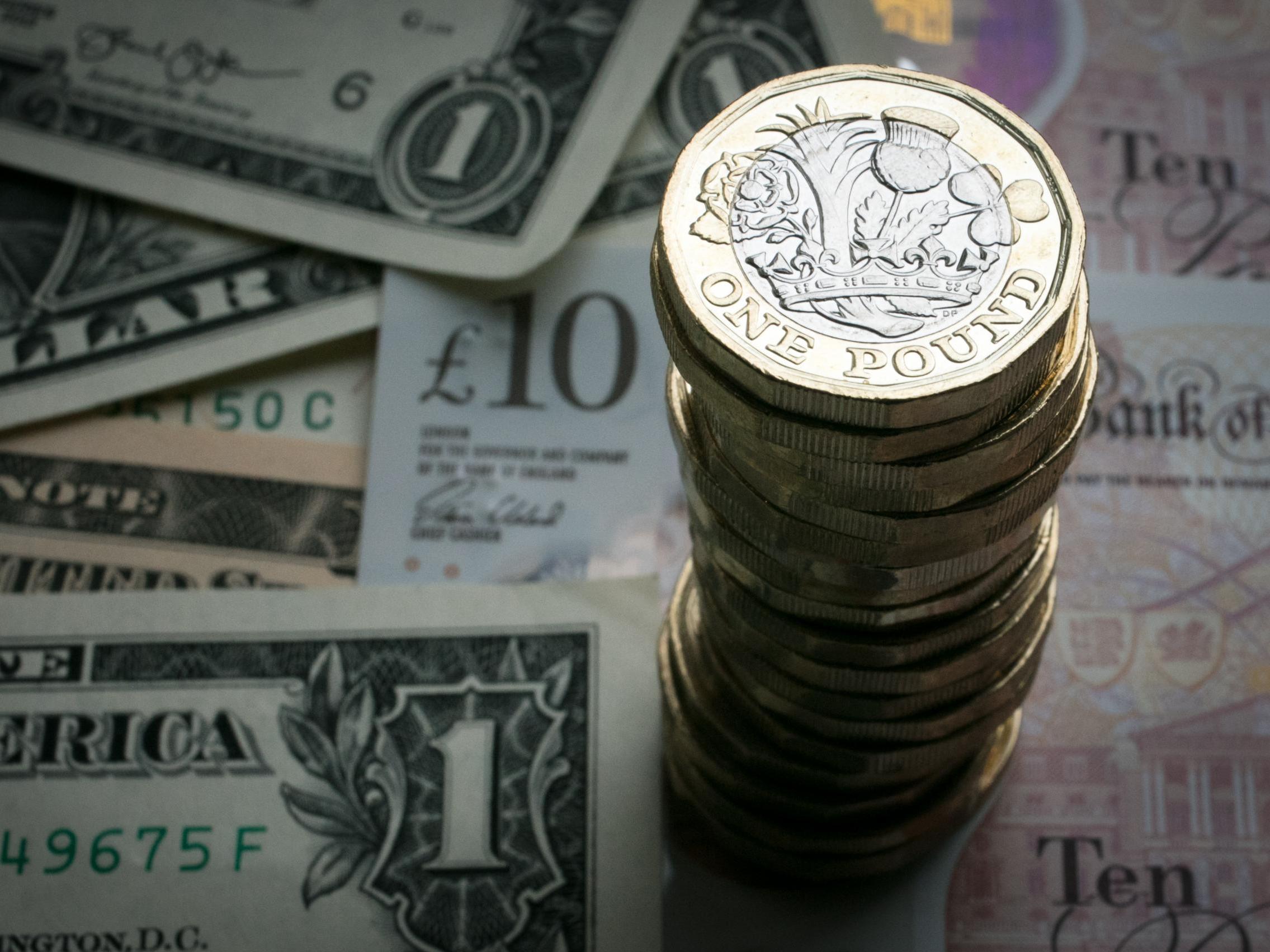 Personal Donations
Any Youth ministry/youth/community project is going to need a fair share of these. Having a generous, giving community who supports a project with regular donations is literally a God send. For one thing, any personal donations can then also have gift aid claimed back – but also usually most personal donations can be received and spend as 'unrestricted' – ie they can be used (unless specified) in any way that the charity requires. And potentially, do the core work, or with with groups that might not be as easily funded, or do it without prescriptive targets that trust funding might require.
For the charity – maintaining personal donations is critical, and often people become regular donors at the start of projects, through specific appeals, if they have personal interest, and it is important to communicate to personal donors regularly with stories and ways in which their donations are making a difference.
For the charity – creating easy mechanisms to collect donations is critical, there are online fundraising schemes ( Justgiving is one example, there are others) – it needs to be an easy mechanism.
Personal donations are also key to create other funding, as they provide match funding and the people who like to see match funding are…
2. Charitable Trust Funding
Probably the core funding for many a youth/community work organisation is the grant/charitable trust funding. From Children in need, to local community foundations, from £500 from the co-op to £500,000 from comic relief – Charitable trust funds are varied, and can provide huge one of, or sustained funding for projects, sometimes core staff funding, and equipment, buildings and resources. Check out local community foundations, charity newsletters for lists of these. There's websites like funding finder where you can sign up and receive updates.
For all the grant funding can provide the big money. Boy is it a challenge, a waiting game like the dentist at times, sometimes huge amounts of effort, contacting, meeting funding reps, writing reports, gathering data and evaluations, and making plans that sometimes meet criteria, only to be turned down. Needing more than 70% of a total annual income from grant funding is not necessarily a recipe for sustainability or calm, but for many its the only choice.
3. The Business subsidiary.
This is interesting. And often underutilised. Its a way of generating funding though running a subsidiary business whose money is channelled back into the charity. So, for instance charity shops – are often linked to their core charity, but separate for insurance and liability purposes. There are community youthwork projects around the UK that have many charity shops, YMCA for example:
and BLEND in Derbyshire have this model. It can guarantee income depending on the business and its profits – there are spin offs too like being able to train young people in retail as they help in the shop and volunteering opportunities. But they do require effort, and also then funding to employ someone to run the charity shops, even as a PT manager. Other options for a subsidiary business are possible – but charity shops are clearly the most well known.
4. Fundraising events.
These can be as good for profile raising as they are for the actual funding that is received from them, but its great when people are keen to raise funding through doing events for you, sponsored activities, fetes, sales etc. Even better when you as the charity leader dont have to organise them…
But have too many…. and people get tired…
5. Crowd funding.
These can be for specific pleas and causes. Say as a charity you desperately needed a mini bus, kitchen equipment, or sports stuff – or maybe even one persons salary – With a supportive community, social media and a good cause, crowd funding can be one way of generating this income. The charity must also give back for donations, so it might be that you give away a free resource to everyone who pledged £10, or offer a free use of a hall for a donation of £500, but its about partly to give a small reword for anyone who pledges a certain amount. There are many crowd funding websites, and range from size, fees and commission, so do look around.
6. Membership schemes.
These are probably the most underused form, but could be really good. If you're a charity of some description (and there are many categories CIC, CIO) it is likely you will need charitable trustees, and in addition you should also have members of the charity to which the trustees are accountable to. Often, a charity will have trustees but not members, and in their constitution 'membership' of the charity should be defined. But, simplified, anyone should be able to become a member, and pay a nominally determined fee to be able to do so, and this may give them the right to vote at an AGM and be the people who the trustees are accountable to. Think about it, if you have 100 members, who each pay £5 /month for the privilege, then this could be an untapped income. You can set conditions about membership and who becomes a member – ie having broad sympathies with the charitable aims, and yes a bit of power of the trustees is given away, but as a positive it means that the governance of the charity has some accountability. Members and trustees in conversation, or accountability.
7. Social enterprises.
Not unlike the varieties of charitable set up, there are many ways in which a charity might set up a social enterprise to raise charitable funding. Broadly they are developed by users of the charity to raise money which is then put back into the charity. Examples can include T-shirt printing by young people, food cooperatives, sale of items, childrens party inflatables, maybe even trades like hair dressing. They tend not to be run as separate business, though they could be once established, but part of the charity itself. A friend of mine @valbarron9 is currently doing a PhD on faith organisations and social enterprises, could be worth keeping an eye on. Its also something Kenda Creasy Dean has talked about for developing in youth ministry as part of the youth programme.
8. Paid Events. 
Celebrations, Dinner parties, Breakfasts, all good opportunities, if a charity has considerable local support, or to increase good profile into better profile, then a charity event, held and hopefully subsidised by a local hotel or restaurant can be a good way of raising funds, both for the entrance fee, and any fundraising during such as raffles, games, silent auctions. These can be good for getting the business community to get involved.  These can be risky… especially if ticket sales are low…
There are a few others. The biggest thing with each of the above, is that there are positives and negatives with all of them. There are risks and opportunities with all as well. And just because something worked one year, doesn't mean it should be repeated. It is worth also thinking through a number of factors with each such as who is being asked to fund. Ie its one thing asking young people to contribute £50 per summer for a camp, but should they also pay £20 a month to attend the youth group, or at least this is what it feels like to parents who have to sponsor youth projects, attend events, and are asked to make personal donations too. An extreme example may be. But asking members of a poor-ish neighbourhood to pay for a service, without having any decision making seems a little unjust or unethical. Successful crowdfunding might require a group that capture the imagination and already have close friends who have large disposable income. Charitable trust funding can provide large sums, but the effort, and losing maybe some control and identity to them, can outweigh the benefit of the funding.
The question may well be, that plans to grow a small project currently run with volunteers might be valid, but they are ways of growing small, and employing sessional or self employed staff first. Or thinking about funding for a fundraiser and admin staff first – and not just a youth/community worker who might end of getting bogged down with charity admin. (something they will love… trust me) By the way, it isnt funding that closes projects, its the poor governance of money. Money does need serious thought, and with many options needing to be considered. Sticking to one funding source is likely to end in disaster. When two or more may have advantages that outweigh their disadvantages, but that requires more work.
I hope some of this is helpful, I am sure I have missed some, do share any other examples of funding you have done, the fails and successes, as others might have better success in their context…thank you.