You, I and the vast majority can give ourselves a significant pat on the back. For the last 10 weeks, in the main, we did what humans do. We respond with kindness, dignity and love in a crisis.
It wasn't extraordinary kindness, unprecedented community spirit- it is part of our DNA, our make up.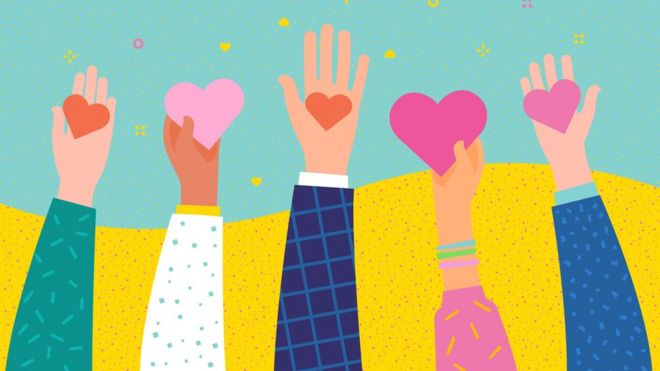 Have a think about the crisis' that have befallen you and your communities in the past, or present – is kindness rising through it?
And on a global and national scale, catastrophes like tornados, hurricane and a murders bring out the best in people. God, even fraudsters who con people with fake baby disappearances to raise funding know this. (Shannon Matthews)
Its not unusual. Its the norm.
Its so the norm, that it isnt news.
And so what, do you say?
Well… when it comes to not only how the government have handled this, but also, how we do youthwork in the future- how does our view of humanity shape the work we do in a post covid universe?
He wasn't writing about Covid-19, but Rutger Bregmans book Humankind (2020) has framed the last 10 weeks so very well. I will write a separate review soon, but there will be many reflections over the next few weeks on it.
Its not ususual for humans to react positively in a crisis, but why is this so routinely ignored? – well because it isnt news, its the norm.  Something so normal isnt newsworthy. The one episode where people are scared by teenagers is recalled far quicker than the 8 where they volunteer at local community events. One is shocking and newsworthy. The others, just the norm.
What happened then?
Remember in March, Boris, according to many press sources, delayed lockdown because he didn't think people would respect the rules of them.
Why?
Because, his view of humanity is not one where people are good. Power corrupts the entitled so much, that distance from the 'real' world means that they dont see the goodness in others, because they themselves have relied on being manipulative to get where they are. Its no surprise Dominic Cummings had no friends in London.  People who only manipulate others dont have friends. They have business colleagues, or have people to sell to. Power does indeed corrupt.  And im saving that for another piece later this week, first the good.
Johnson and there Tories did not expect you,  or I, to act with the human goodness that we did. According to them 'we got addicted to furlough'..mmm.. Or, realised that fellow humans were dying, got creative, determined and caring and gave fighting this virus a best shot..for the good of all. Not just ourselves. We didn't need to love our neighbour, it was natural. for most. It happened in the Blitz, but churchillian Boris forgot this.'
Speaking on ITV's Good Morning Britain,
Prof Reicher – a member of the scientific pandemic influenza group on behaviours (SPI-B) – said research showed that the reason people observed lockdown was not for themselves but for the community'. (BBC website)
Our goodness was so apparent, a confusing second wave had to be invoked.
Add confusion.
Good people dont make money for the economy, they give to the NHS
They make PPE
and kindness postcards
and you tube quizzes
and fitness videos
They protect
Good people react when they think something is serious and crisis. They don't watch on, they get involved.
100,000's of tonnes of food distributed by churches and community groups, every day. Its so normal it doesn't make news.
Its something more absurd and sensational makes the news. And we read and watch and get afraid. The news isnt good, it mostly describes the shocking and absurd.
We were good, it surprised Johnson.
And good people hated and were sicked by the deceit and entitlement of others as displayed by Cummings, and the entitled protecting of him by the same government. Good people. got. annoyed.
It doesnt surprise those who are close to the action. Human goodness is everywhere if we choose to see it.
As Rutger Bregman says, the reality is that as Humans we are good, friendly and sociable. Thats the reality. It goes against our nature to be bad, wicked or manipulative.
So – what post covid-19? will the Human kindness dry up?
I wonder.. is the new normal one where acts of community spirit and care dry up? no – because they are actually part of our very natures. And they will continue in their 1000, just that no one will hear of it.
The task for youth and community workers is that as a continual positive feedback loop, we have the opportunity to maintain a positive view of humanity in the future. To encourage a human kindness and goodness that is a reality.
Have you noticed how little young people actually get into trouble on the streets?  but the one incident causes reaction and gets detached youth workers there?
Part of the negative view of humanity is projecting a fear that isnt there. We might want to kick back on that. The police do it all the time., and they're not the only ones.  Did we fear looting after 10 weeks of lockdown? possibly- why?  Because it happened once somewhere, and this made the news?  Can we have a more realistic view of humanity, one this is about human goodness and kindness?
I really hope so.
We are better than that
we are better than the press view of us all
we are better than what many people in power think of us
We are good human people. And we care and love our neighbourhoods – despite so much.
Love really does win. Its already in abundance.
Photos from: Rutger Bregman, 2020, Humankind, Bloomsbury.